Add personality to your cabinets
Repainting or staining your cabinets can give you the flexibility to choose from a wide range of colors and finishes, allowing you to customize your space to your personal style and taste. Furthermore, painting or stainging your cabinets can help protect them from wear and tear, prolonging their lifespan and enhancing the value of your home.
Painting your cabinets can be a cost-effective way to update and modernize your kitchen or bathroom without the expense of a full renovation.
Are your cabinets looking a little dated or worn from years of use?
Painting your cabinets can be transformational. New paint can cover up any scratches, stains, or signs of wear, making the cabinets appear fresh and rejuvenated. With a relatively simple and cost-effective painting project, you can breathe new life into your dated cabinets and create a more aesthetically pleasing and inviting space.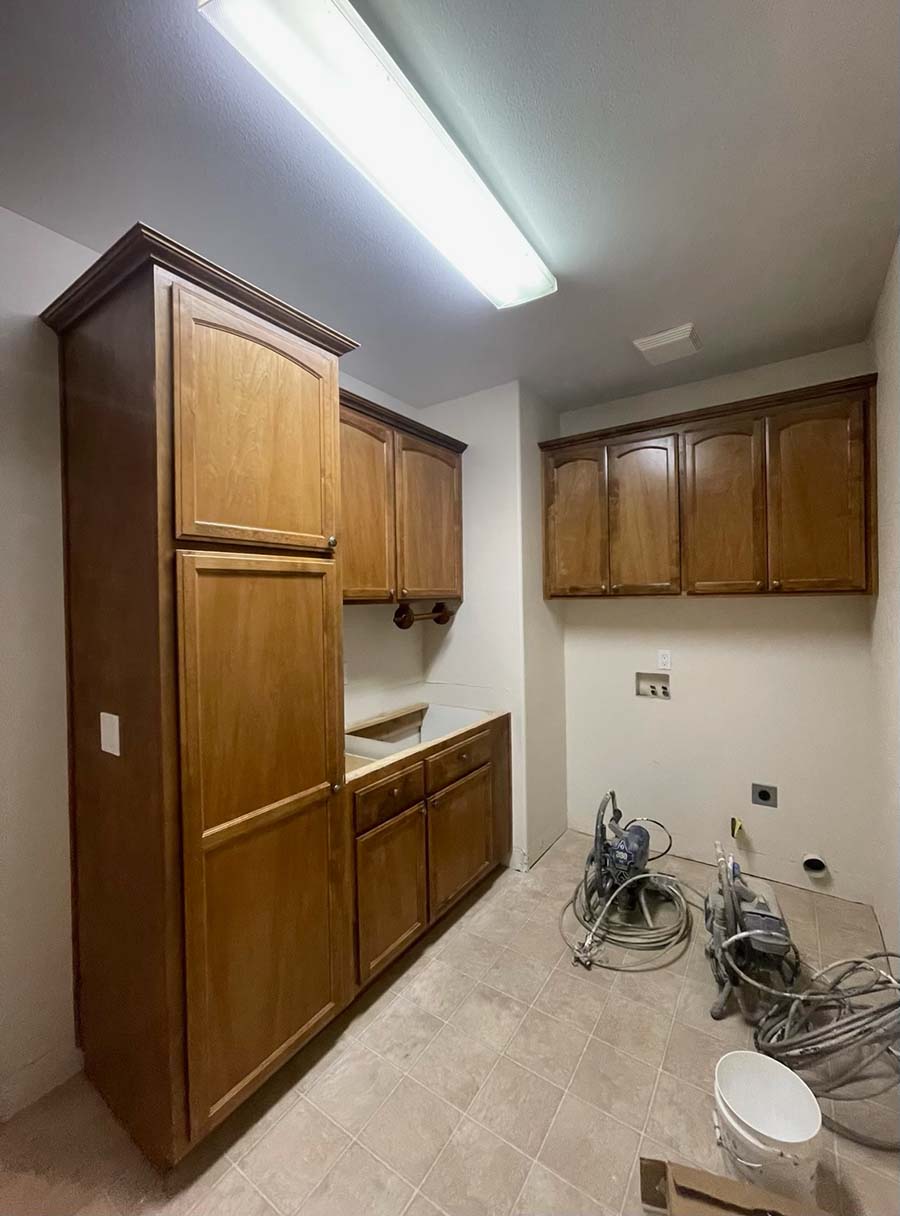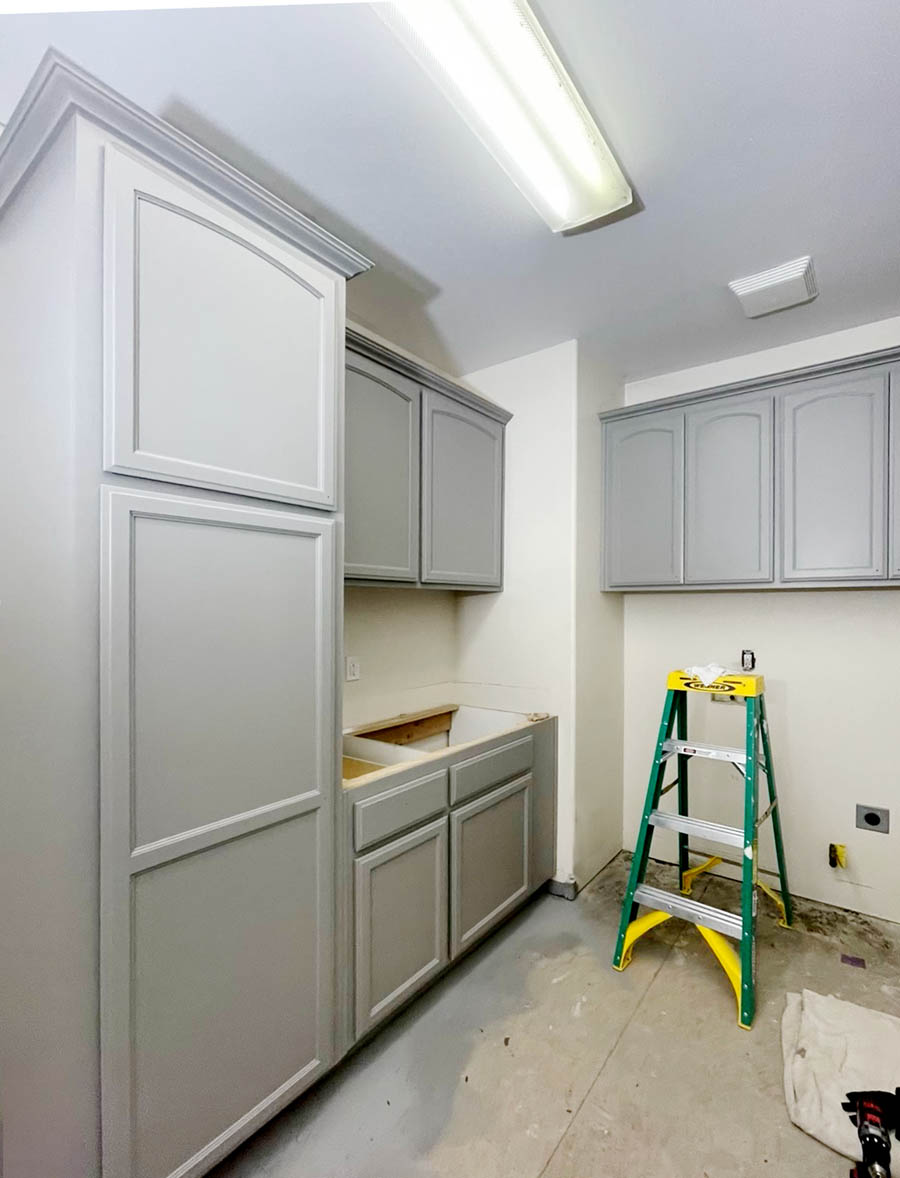 Updating your cabinets with a fresh coat of paint can add a modern feel to any room.
Need help choosing the right stain for your cabinet or deck?
There are a lot of choices when it comes to selecting the right stain for your project. We are more than happy to discuss the options and provide our professional opinion. Check out our stain guide by clicking the link below.
Stain Guide